Celebrity Week In Review: Miley & Liam Call It Quits, Christina's Weight Loss And More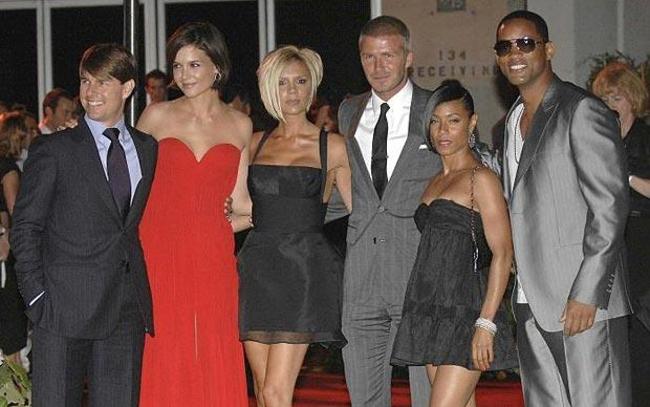 Not all bromances are meant to outlast incredible deceit, either. Actor Matthew McConaughey and cyclist-turned-disgrace of a human being Lance Armstrong used to be best friends. They used to constantly work out together, hang out together, laugh together, cry together. Then, of courseafter years of denialArmstrong came clean and admitted he had used performance-enhancing drugs during his cycling career. And McConaughey was crushed. What do you do when you find out your BFF is a big old liar? Deny, deny, deny. McConaughey told Us Weekly of the Armstrong scandal: He told a lie, he's not a liar. When it came out, I took it personally, but then I realized it ain't personal to him. I was going, "That son of a bitch!" but then I thought, "Well, what was he supposed to do? Call me to the side and go, 'Hey, I did this'?" Well…yes.
In other news, Christina Aguilera looked incredible on "The Tonight Show" Sept. 18, displaying her weight loss in a little black dress. The "Voice" coach admitted she "feels sexier than ever" while discussing her Maxim shoot. Looking good, Xtina! Gwyneth Paltrow also got candid about her sexuality on "Chelsea Lately" this week. The mom-of-two and wife of Coldplay frontman Chris Martin joked about her "sex addiciton" with Chelsea Handler, saying, "Well, basically I was a really normal person, and then I started hanging out with you all the time. Oops! See the best photos of the week below: Loading Slideshow Celebrity Photos: September 2013 Lea Michele left the Meche Salon after getting her hair done in Beverly Hills, Calif., on Sept. 19. Celebrity Photos: September 2013 Eva Mendes returned to her hotel after a morning out in New York City on Sept. 19. Celebrity Photos: September 2013 Ben Affleck and Justin Timberlake posed together at the world premiere of Twentieth Century Fox and New Regency's film "Runner Runner" at Planet Hollywood Resort & Casino on Sept. 18 in Las Vegas, Nev. Celebrity Photos: September 2013 Blake Lively attended Milan Fashion Week in Milan, Italy on Sept. 18. Celebrity Photos: September 2013 George Clooney was spotted on set of "Tomorrowland" on Sept.